What is a urine analyzer?
Urine analyzer is a medical test instrument used for urine samples. It is one of the most commonly used methods in the medical diagnosis process. It can reflect the severity and progress of diseases such as kidneys and urinary tract. Today, urinalysis strips are used in most cases for a quick, easy, and inexpensive urinalysis to determine the presence of red blood cells, white blood cells, proteins, nitrites, glucose, and other substances in the urine.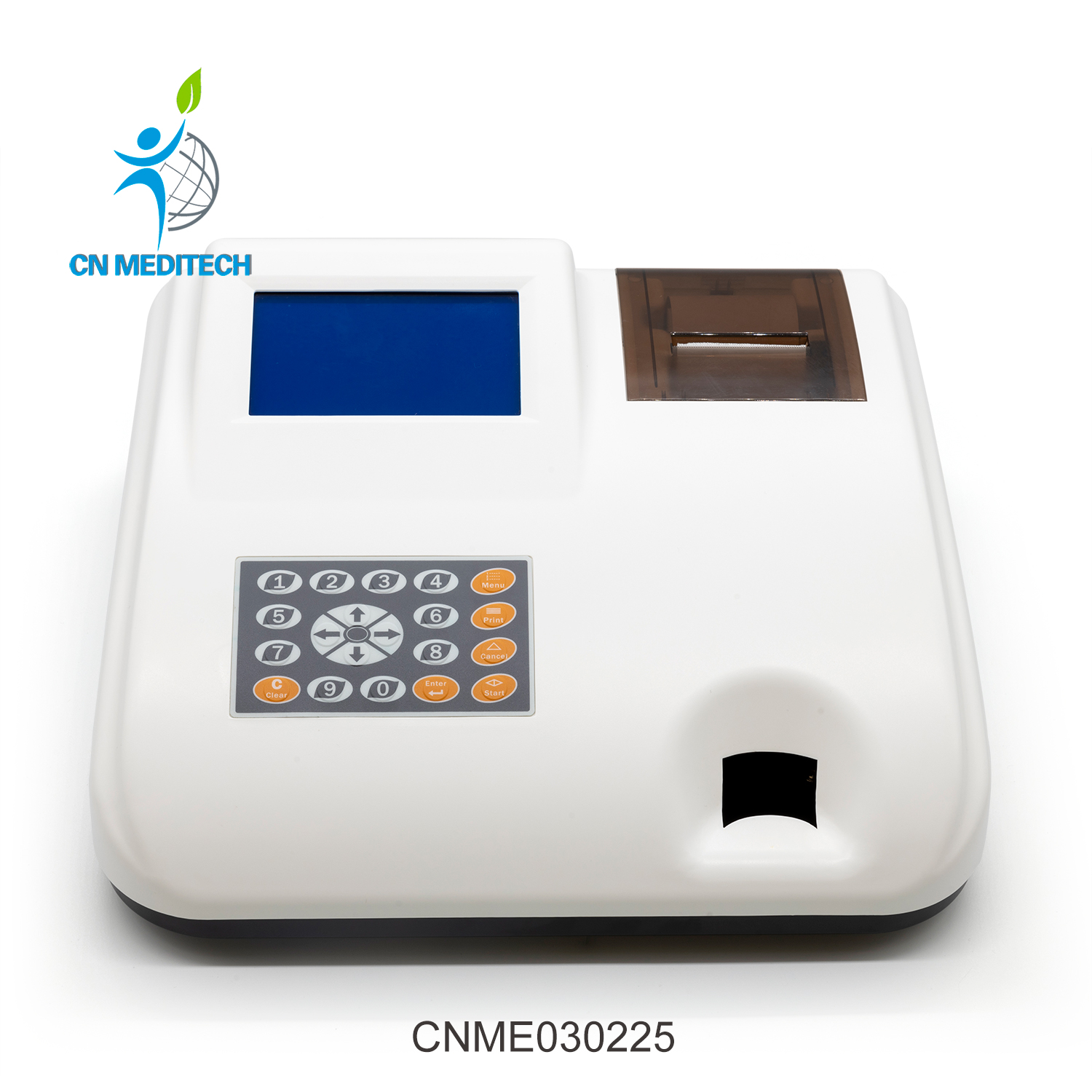 What is the role of a urine analyzer?
The significance of urinalysis is to understand the physiological function and pathological changes of the urinary system. Assist in the diagnosis of other systemic diseases and provide data reference, such as diabetes, pancreatitis, jaundice, heavy metal poisoning, Cushing's disease, pheochromocytoma, etc., and can play a role in safe medication monitoring. It can also help diagnose obstetrics and gynecology.
Classification and characteristics of urine analyzers?
U

rine analyzer

Dry chemistry urine analyzer

The main values checked by the urine analyzer are Glucose (GLU), Bilirubin (BIL), Ketone (KET), Specific gravity (SG), pH, Blood (BLD), Protein (PRO),Urobilinogen(URO),Nitrite(NIT),Leukocytes (LEU), Ascorbicacid(VC),Creatinine(CRE), Calcium (CAL), Microalbumin (MAL)

Urine sediment analyzer

Analysis of the formed components (blood cells, white blood cells, macrophages, etc.) that can be seen in the urine sediment examination and various crystalline substances in the urine. Mainly used for routine urine analysis in clinical laboratory, nephrology laboratory, etc.
The
dry chemistry urine analyzer
generally judges whether there is a problem with the basic indicators of urine, focusing on qualitative analysis. When abnormal values are detected, the urine sediment analyzer will be used to further measure important reference indicators for diseases such as urinary tract infection and nephritis, and analyze the urine components, focusing on quantitative analysis.
Dry urine analyzer
Portable urine analyzer
1.Small and lightweight, built-in lithium battery,can adapt to long-term work.
2.Can perform 11 or 14-item urine test.
3.A sample test can be completed in 60 seconds.
4.Optional external Bluetooth printing.
Semi-automatic urine analyzer
1.Can perform 10/11/12/14-item urine tests.
2.Elect single injection or continuous injection detection mode.
3.Can perform 60-240 tests per hour.
4.built-in thermal printer.
Fully automatic urine analyzer
1.Adopts the classic multi-wavelength reflection method detection principle.
2.Can perform 10/11/12/14-items urine tests.
3.Operates at throughputs of up to 240 samples/hour.
4.Automate sample injection, simplify workflow, simplify testing, and deliver consistent, high-quality results that greatly improve medical efficiency and medical standards.
How to choose the suitable urine analyzer?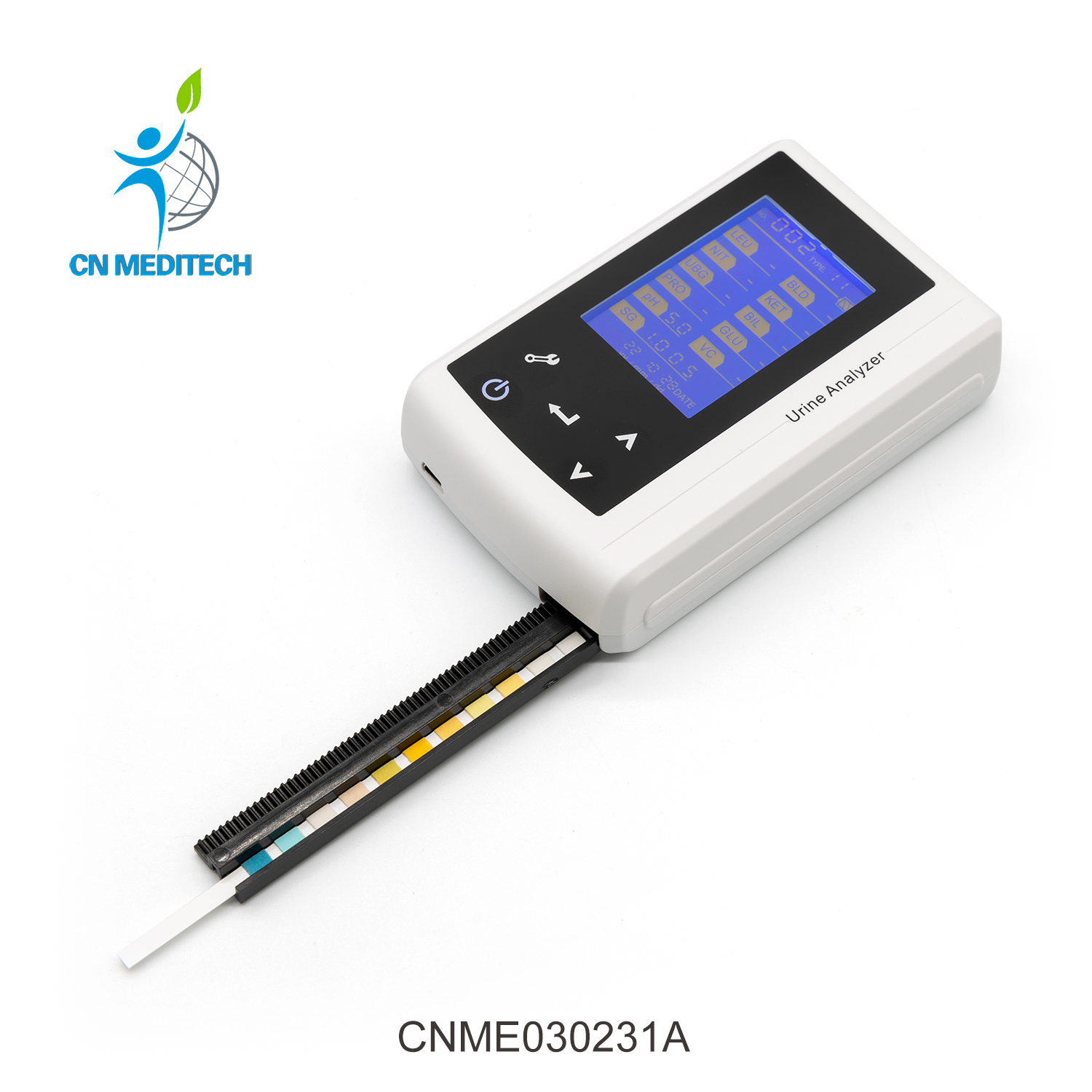 Under normal circumstances,
p
ortable urine analyzers and semi-automatic urine analyzers have low cost and simple operation, and are suitable for small-scale general screening in clinics, small township hospitals, community hospitals and other institutions with a small number of admissions. The battery, which does not need to be plugged in, is easy to carry when going out, and is also suitable for home monitoring and out-of-home sampling.
The application of automatic urine analyzer is also very common. It can automatically inject samples and has an automatic cleaning program, freeing hands. It is more suitable for large general hospitals and medical testing laboratories with a large number of patients. Compared with simple Semi-automatic urine machine, the test results are more accurate, automatic analysis software, with report template, can be connected to the hospital HIS system, generate test reports, can be combined with the urine sediment equipment online workstation, more systematic diagnosis of diseases.The full automatic urine analyzer can store up to 20,000 patient data, pull the required data in time for diagnosis, and improve work efficiency. This analyzer supports multiple languages, which is convenient for foreign medical staff to operate, and also reduces the worries of foreign patients.
How to maintain and precautions?
1.
We should keep the instrument clean and make sure to use a clean sampling cup.
2.
Use morning urine for testing. After specimen collection, testing should generally be performed within 2 hours.
3.
In order to reduce the error of the test results, different brands of urine machines should be tested with compatible test strips, and the lid should be closed immediately after each use to prevent the test strips from getting wet and deteriorating.
4.
The time for the test strip to be immersed in the urine sample is 2 seconds. Excessive urine samples should be absorbed by filter paper. All reagent blocks, including blank blocks, must be fully penetrated into the urine.
5.
The best temperature for using the instrument should be room temperature 20-25°C, and urine samples and test strips are best maintained within this temperature range.
6.
When reporting the test results, due to the large differences in the design results of various urine chemical analysis, the results cannot be explained by the symbol code results alone. The analysis should be combined with semi-quantitative values to avoid inappropriate reporting of qualitative results.Clinical interpretation brings confusion.
7.
Test strips should be stored in a dry, opaque, covered container in a cool, dry place. It is forbidden to put in the refrigerator or expose to volatile fumes.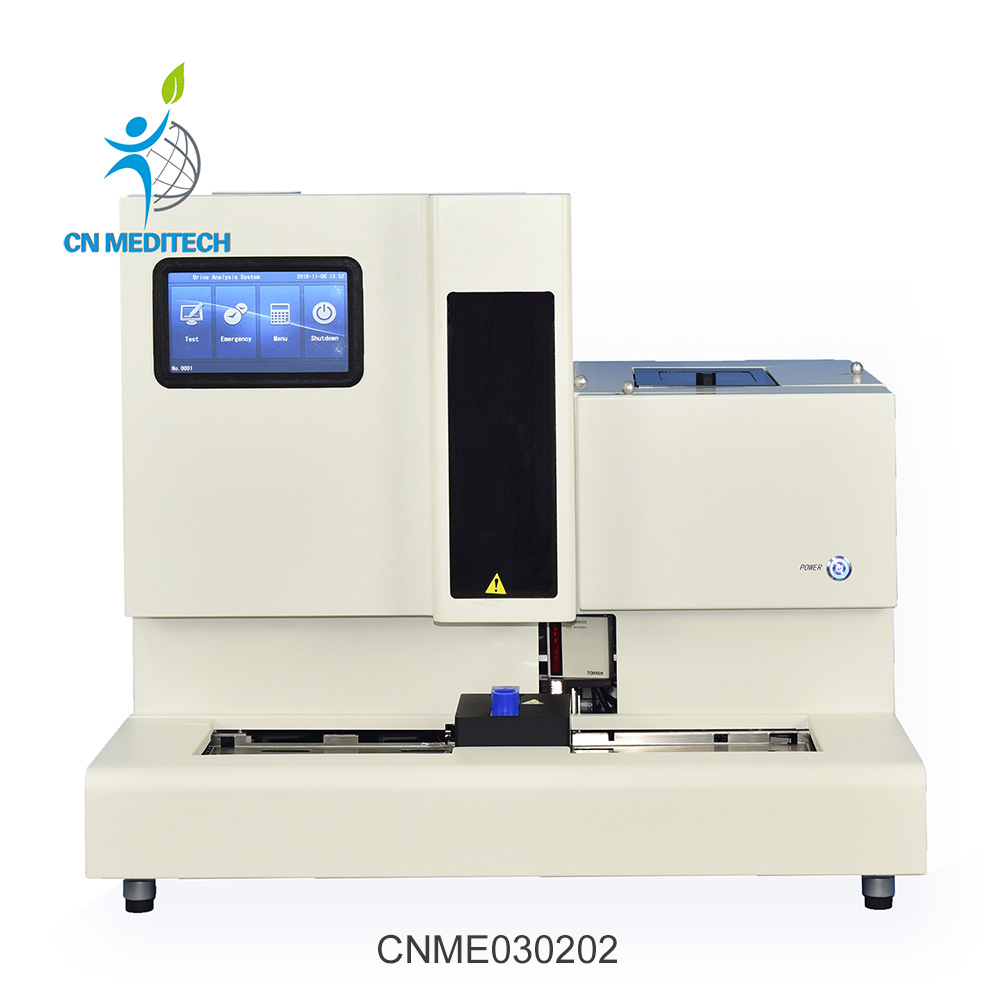 Why choose Kaihong ?
Our mission is to integrate high-quality medical resources, solve customer procurement problems, and beautify the industry market environment
.
Kai
h
ong has been manufacturing high-quality medical device products for more than ten years. We have built our reputation on delivering quality healthcare solutions on time and on budget. All our products comply with international health and safety regulations and all products come with a warranty.
Are you still worrying about your customer's product needs? Are you still angry that the pro
d
uct is expensive? Our urine analyzers have various models and support personalized product customization.
Our company has many styles to choose from. The models suitable for small clinics include portable urine analyzers CNME030231, CNME030232, and CNME030233; the models suitable for laboratories include semi-automatic urine analyzers CNME030223 and CNME030225; models suitable for general hospitals There is a fully automatic urine analyzer CNME030202. We also have the Urine Sediment Analyzer CNME03021 which can be used with semi-automatic or fully automatic urine analyzers.In addition, we have high-quality pre-sales consulting guidance and professional after-sales service, all to meet your needs.
Whether it is a cost-effective or high-end product, there will always be something suitable for you. If you have any needs for products, you can ask us, our factory will meet your needs as soon as possible, and we will make every effort to provide you with solutions.Feel free to send us your inquir
i
es.