Model: CNME010522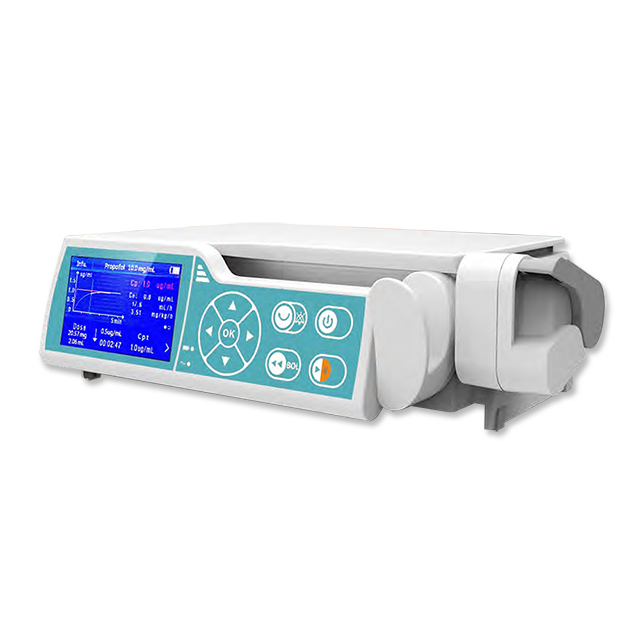 Feature:

1.6 Infusion Mode: TCI Model, TIVAL Model, Rate Model, V-T Model, R-T Model, Dose Rate Model.
2.With internationally recognized pharmacokinetic models for safety concern.
3.The trend of target concentration after titration can be dynamically predicted in real-time, and the rationality of titration target concentration can be evaluated more easily by comparing with the current target concentration.
4.CNME010522 uses high - precision movement, mechanical error ≤ ± 0.5%, which can meet international standard.
5.All modules use high-precision stepper motor and driving systems making the treatment more accurate.
6.The minimum resolution of this high-precision stepper motor is 36.6nm/step, and the velocity of driving system is 0.01ml/h, which meet the need of high accuracy injection for toxic/anesthetic drug or neonate.
Description: